Settings
Settings
If you are a professional, set these values before proceeding to use the platform.
Step 1: My data
Click Settings. In the General section, set My data.
Change your profile to Company and enter your company's tax information. If the Save button does not appear, check by clicking on the fields that there are no errors.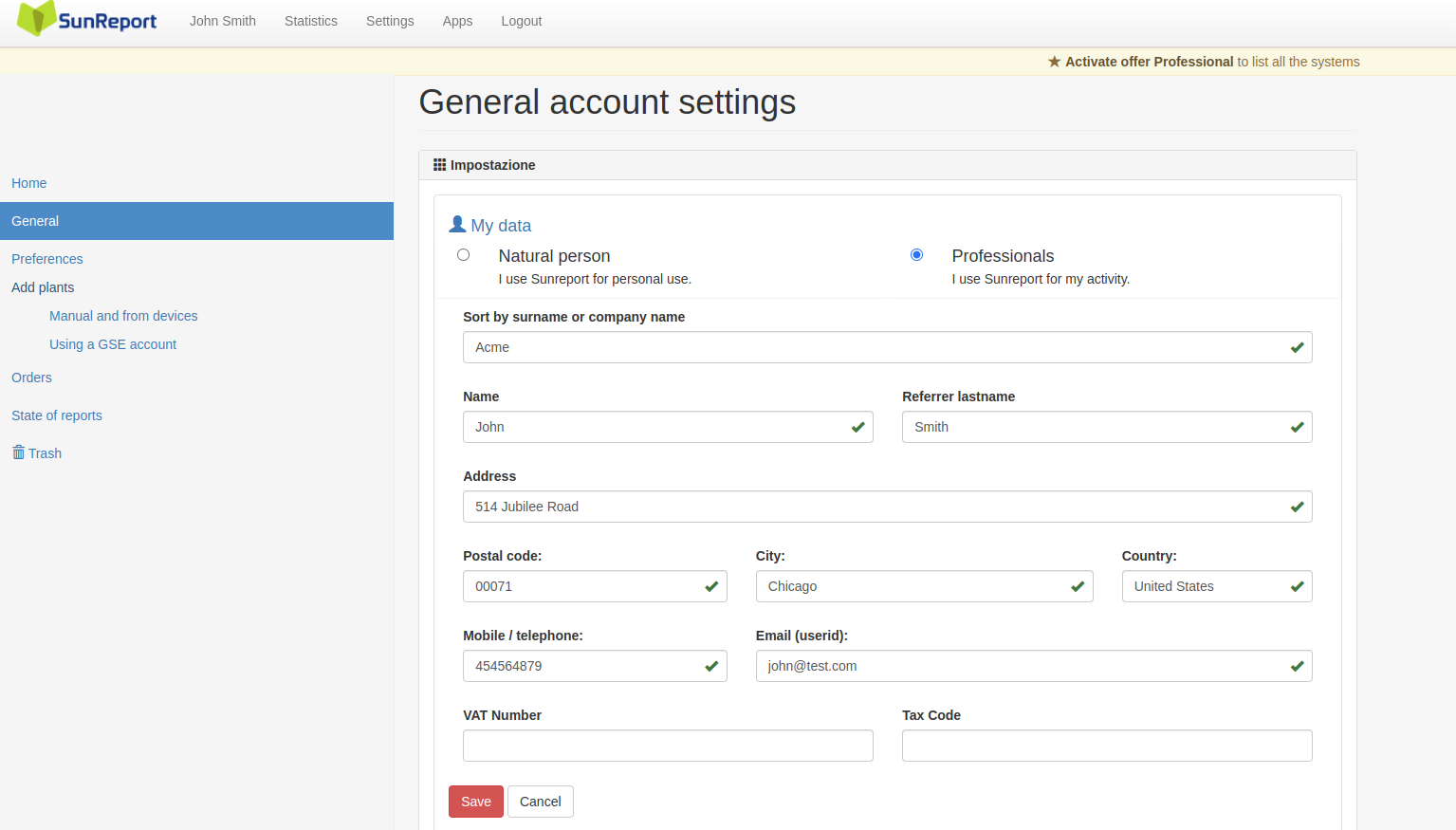 Step 2: My logo
In the My logo section, upload your company logo (accepted formats: jpg, png, gif). The logo image will adjust to the size of the platform and report.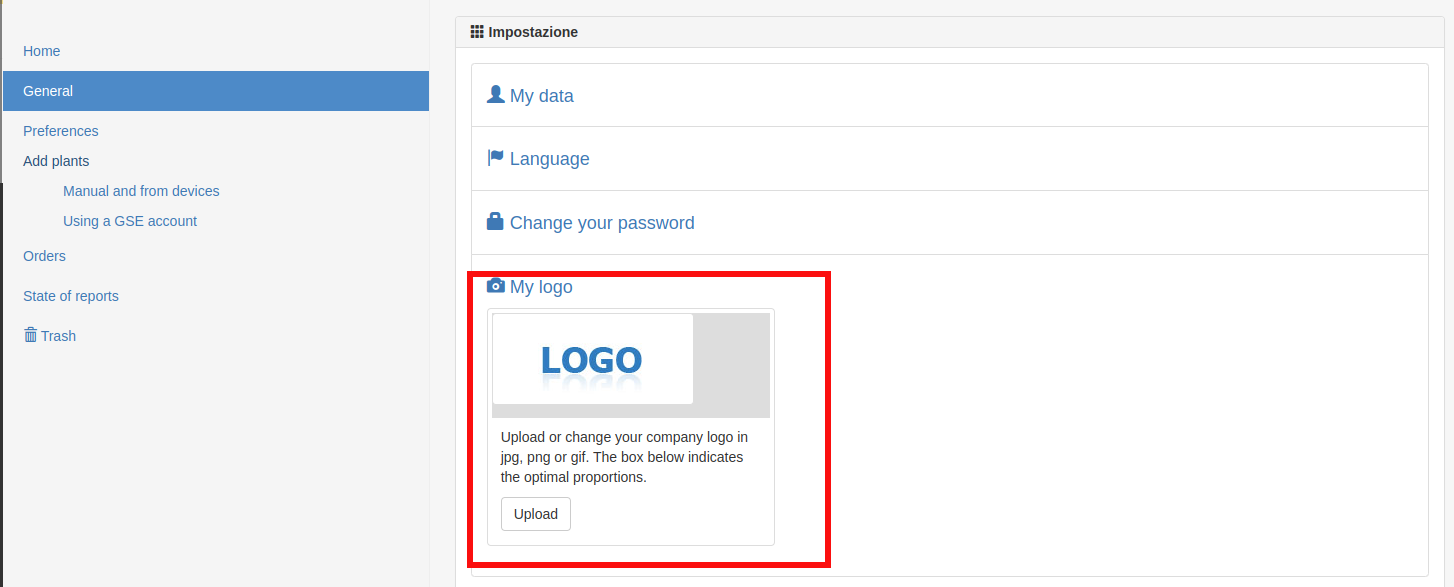 Step 3: Set the sender of the reports
In the Preferences section, enter the name of your company and the email of whom all periodic reports to the owners of photovoltaic systems will begin.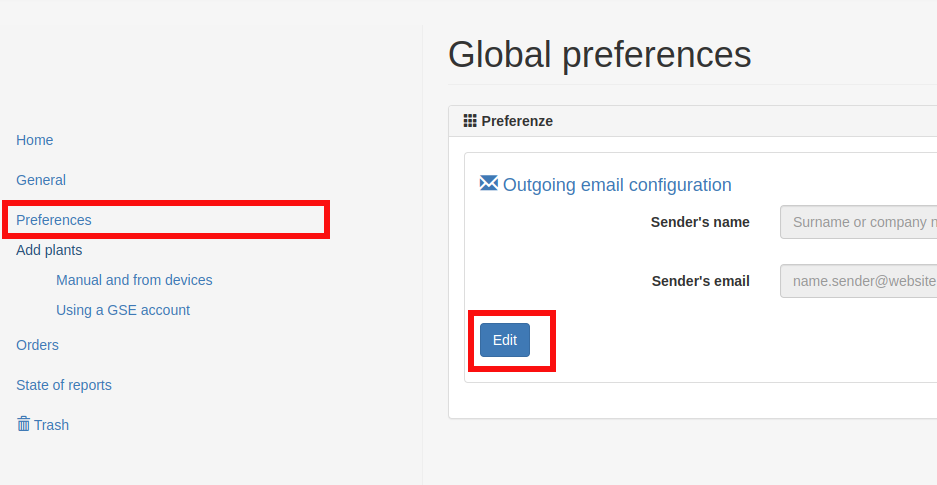 Continue: "Aggiungere impianti"